We certify common and custom hazardous HEPA filtered units and facilities.
Controlled Environment Technologies adheres to the strictest safety standards. We specialize in testing procedures approved for chemical plants and hazardous containment laboratories.
We are qualified to provide certification for common and custom HEPA filtered units and facilities.
CET certifies and repairs all makes and models of animal caging units to the latest manufacturers and IEST standards.
We can also provide you with consultation to help you achieve and maintain compliance of your clean room.
CET certifies clean rooms to the latest ISO, USP 797 and NAPRA standards. This includes sterile and potent compound clean rooms — from large scale warehouses to smaller pharmaceutical compounding labs. CET will provide you with a custom report that includes ISO particle count results, air changes per hour, and environmental monitoring results.
Biological Safety Cabinets
Our team is NSF accredited. We are qualified and well equipped with the latest technology to properly repair, certify, and commission all biological safety cabinets, laminar flow workstations, compounding isolators, and glove boxes.
Standard Fumehood Certification
We provide the highest standard of certification and commissioning to the latest fumehood testing standards. This includes ASHRAE 110, CSA, MD15128, Occupational health and safety and the Canadian Nuclear Safety Commission Standard.
Standard fumehood testing includes:
face velocity calculations,
cross draft checks
volume calculation
smoke containment visualization
ASHRAE Fumehood Certification
CET provides the highest standard of ASHRAE certification and commissioning  to the latest  fumehood testing standards. This includes ASHRAE 110, CSA and MD15128
ASHRAE fumehood testing includes:
face velocity calculations
cross draft checks
volume calculation
large and small smoke containment visualization
Tracer gas containment test using SF6 gas and mannequin.
If you have a new or existing hood that requires installation or removal, we provide service to move the new hood to its destination or the old hood to your loading dock. We will also take the time to show you how to operate your new device.
We provide decontamination for all types of devices, rooms, and areas with the latest equipment and chemicals including: (but not limited to)
Biosafety Hoods
Fume Hoods
In-line HEPA Units
HVAC System Duct Work
Class 3 Labs
Asbestos Abatement & Construction – Negative Air Units & Vacuums
We supply and install new HEPA filters for all makes and models of negative air units, HEPA vacuums and HEPA tents.
On-site, or in-house, CET's team of professionally certified technicians will test and certify your negative air units or vacuums.
We provide detailed reports ready to hand to your consultant.
CET is experienced in servicing and certifying Biosafety hoods, fumehoods, and isolators in a class 3 environment, we also provide decontamination services for class 3 labs.
O.R. Theatres, HEPA Filters, and HVAC Systems
CET is extremely experienced in the commissioning and certification of Operating theaters, including the HVAC systems that supply them. We also provide microbial and particle sampling to validate the cleanliness of the theaters and HVAC units that supply them.
We certify and repair many makes and models of forensic equipment, including, drying cabinets, finger printing units and fumehoods.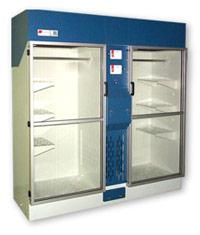 CET can provide you with a local vendor for new biosafety hoods, fume hoods, or any miscellaneous laboratory equipment.